Students Helping Students

Each year we donate and discount school supply packs for organizations in our area who service families in need. We cannot possibly meet all of their requests. Your group can help!
In 2014-2015, over 2 million students were of school age in Illinois. 54% were eligible to receive free or reduced-price lunches, lived in substitute care, or whose families received public aid.

(illinoisreportcard.com)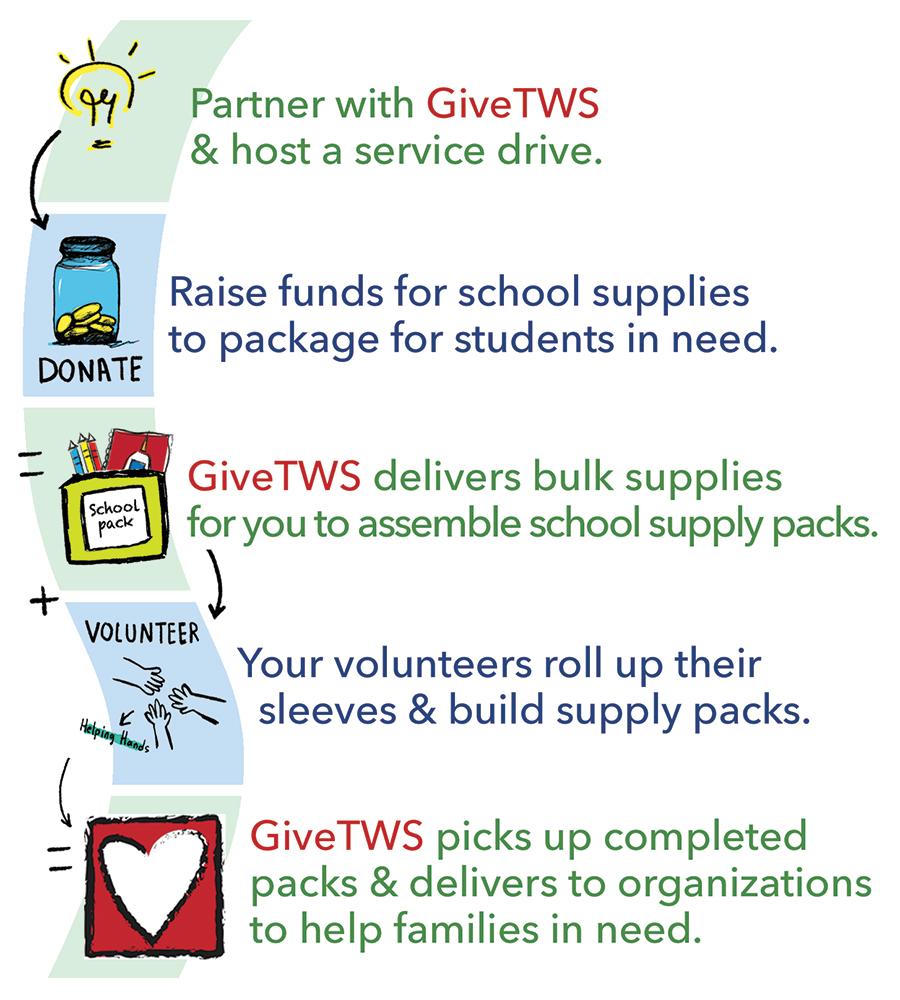 Contact us today to host a Service Drive… and make a difference.
---
Please fill out the form below that best fits your request or call us today at 800.871.8546.
We are interested in a service drive!
Please send me more information on the GiveTWS program.
Request Program Information
Our organization distributes back-to-school packs.
Please send me more information on how we can be a recipient and help families in need.
Request Recipient Information